Start your wellness journey today and unlock your potential
Get your
first month free*
*Bonus month on selected plans. See offer terms.
Start your wellness journey today and unlock your potential
Get your
first month free*
*Bonus month on selected plans. See offer terms.
WW has helped millions lose weight with the latest nutritional and behavior change science. And, members lost 10% more weight on WW Freestyle than on our prior program!
Smart tools in the palm of your hand
Just tap the WW app for simple tracking, a barcode scanner, loads of recipes, 24/7 support...and more great weight loss tools to help you succeed!
Share your journey and swap tips for success in our Workshops and on Connect, our members-only social platform.
* Comparing Digital members who tracked weight 6 months after starting WW Freestyle vs. the same time period on the prior program in the prior year.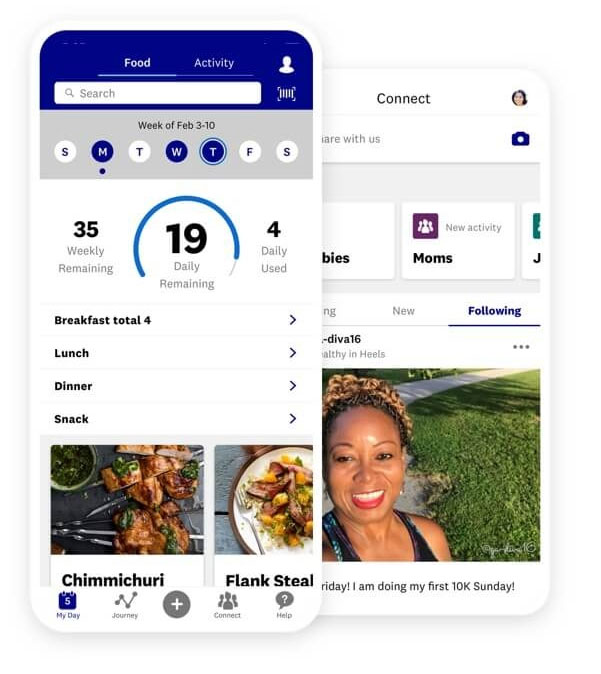 Eat what you love and still lose weight
With over 200 ZeroPoint™ foods you never have to portion or track, everything is on the menu. Plus, access 5,000+ recipes and a database of hundreds of restaurant favorites.
Build healthy habits for real life!